Online session study method
Scared of the large amounts of study material and don't know how to start? Do you want to know how to make a good summary? Do you want to learn to plan your time better? Then the study method session might be something for you!
In this free info session you get tips and tricks on study skills to develop an efficient study method and learn to plan well.
You can participate directly by clicking on this link. Or you can register via this link and receive a reminder of the session on the day itself!
Afbeelding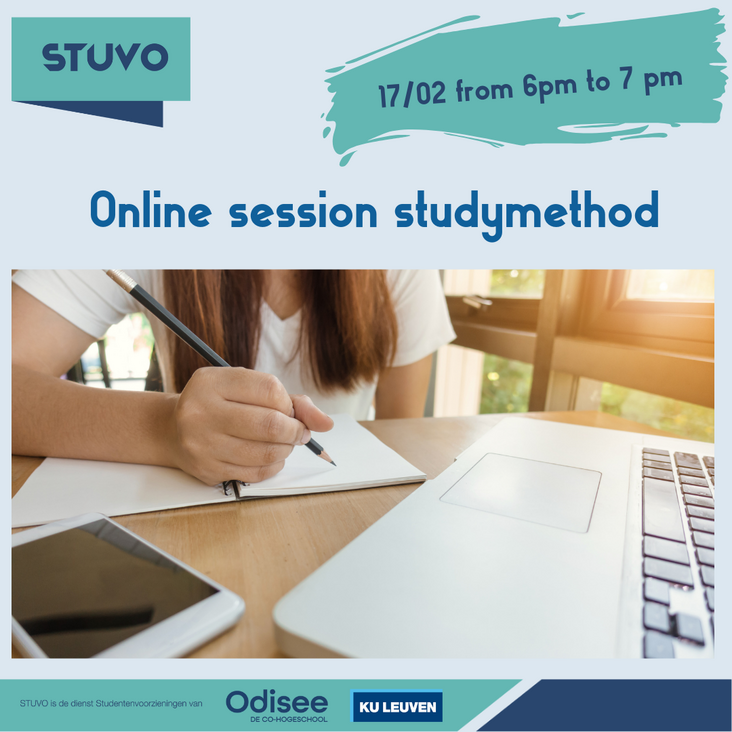 When

from Thursday 17 Feb '22, 18:00

until Thursday 17 Feb '22, 19:00