International Week 2023
Monday 24 to Thursday 27 April 2023
International Week @ Odisee - University of Applied Sciences 
In collaboration with the International Relations Office and the Bachelor Degree programmes of:
Biomedical Laboratory Technology

Facility Management

Family Studies

Nursing

Primary Education
Odisee is pleased to invite you and your colleagues to take part in the International week 2023 at Odisee University of Applied Sciences from 24th to 27th April.  
This year's main topic of our International Week will be resilience and community building. We would like to welcome teaching staff and non-teaching staff to take part in keynote lectures, workshops and work visits. In parallel to the International Week we organize a Multilingual Day on April 25th, presenting you an interesting view on Content and Language Integrated Learning (CLIL).
Register for our International Week here. Registrations close March 27th 2023. 
We look forward to meeting you at Odisee University of Applied Sciences.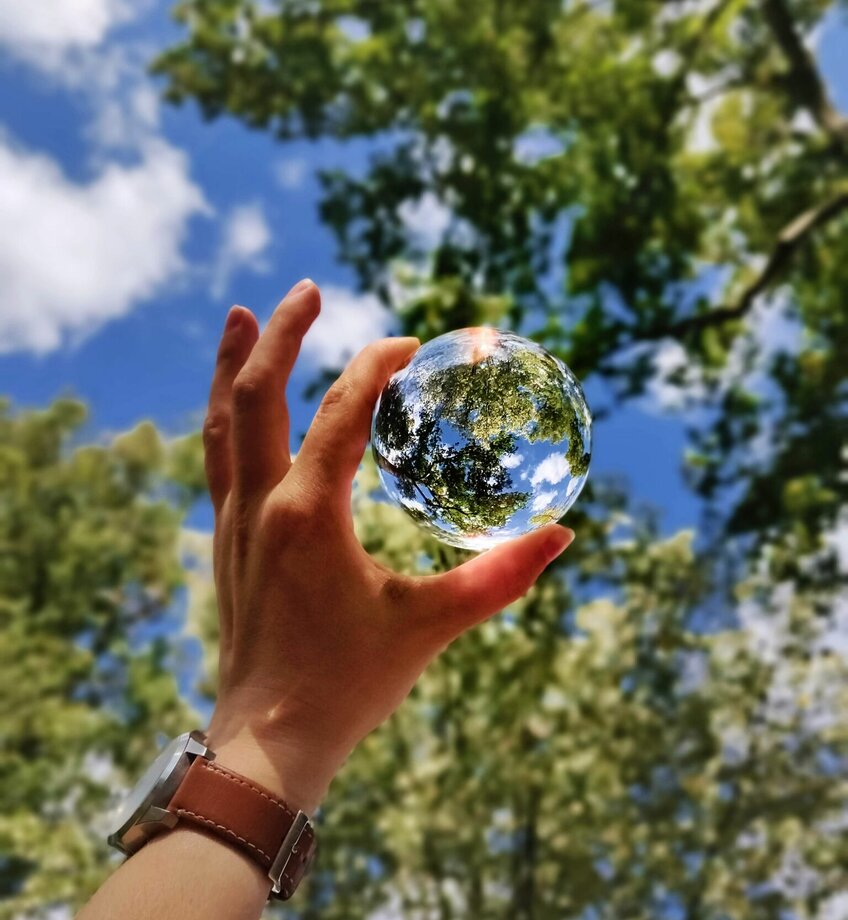 Join our keynote on Resilience by Peter Beschuyt @ Technology Campus Ghent
Peter Beschuyt is an educational scientist and works as a coach and consultant at Kessels & Smit, the learning company. The focus in his work is the sweet spot between high performance and optimal well-being. He supports schools, companies and organizations to be healthy places for flourishing people.
Resilience? 
For optimal resilience, much is needed, but you can also influence many elements yourself. Your mental well-being is closely linked to your physical, relational and spiritual well-being. By taking good care of yourself, you can ensure that you have enough energy to do what you need to do. That energy is limited, so it is also important to use it optimally. This interactive keynote will provide insights and tools to keep your own energy sustainably balanced.
When & Where?
We would like to welcome you at our Technology Campus in Ghent where we kick off our International Week on Monday 24th of April. 
Keynote on Resilience & Vulnerability by Marc Peersman @ Campus Brussels
Marc Peersman works for Odisee and teaches ethics and spirituality in the Bachelor Degree programmes of Nursing and Midwifery. He has a philosophical and theological background, participates in Ethics Committees in hospital and elderly care, and likes to analyze views and thoughts that form or change society.
Resilience and Vulnerability
In our society a lot of people suffer from depression, burnout or low energy levels. Hence the immense need for resilience. But what causes this problem? Could it be that we strive for an illusion of strength and happiness, as society urges us to always be succesful, competitive and self-confident?
Maybe the most powerful resilience can be found in the ability to accept or endure life's imperfections and setbacks. This keynote wants to help us face and embrace our own vulnerabilities.
When & Where?
This keynote will be organised on our campus in Brussels on Tuesday 25th of April.
Welcome & Keynote

Join the kick-off of our International Week and our keynote on Resilience by Peter Beschuyt 

Where?

We will be delighted to meet you at our Technology Campus Ghent.

Timing:

| | |
| --- | --- |
| 13.30  | Welcome |
| 14.00 | Keynote on Resilience by Peter Beschuyt  |
| 16.00 | Belgian reception |

 
CLIL, Resilience & vulnerability

Multilingualism Day - a keynote on Content and Language Integrated Learning (CLIL) by Dilys Vyncke

Resilience & Vulnerability - a keynote by Marc Peersman

Where?

Both keynotes will be organised on our campus in Brussels.

Timing:

| | |
| --- | --- |
| 10.00-11.30 | Keynote on Content and Language Integrated Learning (CLIL) by Dilys Vyncke |
| 13.30-15.00 | Keynote on Resilience & Vulnerability by Marc Peersman |
| 15.30-18.00 | Guided resilience walk through Brussels which takes you along some surprising and quiet places in the city |
Field visits & Resilience in healthcare

Visits to various laboratories near the city of Ghent along with the Biomedical Laboratory Technology programme.

Timing: 09.00-12.00

 

Visits to various (pre-primary, primary, secundary) schools together with our colleagues from the Education department

Timing: 09.00 - 12.00 

 

the Nursing Bachelor Programme Presents: 

Resilience in healthcare @ our campus Sint-Niklaas

Open for teaching staff & students

Timing: 14.00 - 17.00 

 

The programme of Facility Management collaborated with our partners of Rotterdam University of Applied Sciences on a session on Resilient Cities. This session will take place on our Technology Campus Ghent. The project will be presented by a student of the Rotterdam University of Applied Sciences online.

Cities worldwide are developing interventions and strategies to cope with challenges like climate change, social inequality and economic insecurity. Making cities more resilient towards such challenges by designing more sustainable, inclusive and future proof solutions for current (urban) practices is the focus of the programme Creating Resilient Cities.

Timing: 13.30 - 15.00 
Resilience: Family Sciences and Social Work perspectives

The refugee crisis of the past years triggered Odisee-researchers to develop methods and tools for supporting refugee families. We present some of them in the first part of the meeting. In the second part the challenges of supporting immigrants in the Alentejo regio of Portugal are discussed.

Later on, we extend the scope to 'Forgiveness in partner-relationships' discussing it as an aspect of the resilience of sustainable relationships. We end the day by looking at what resilience means for caregivers.

Timetable & Programme

| | |
| --- | --- |
| 9h30 | Welcome and introduction  |
| 9h50 | Resilience in Refugee Families - Mieke Groeninck (odisee) |
| 10h20 | The Tree of Life (Method of Working with Children and Youngsters – Refugees) - Claire Wiewauters & Kaat Van Acker (Odisee) |
| 11h10 | Immigrants in Portugal: facts and social intervention problems in the Alentejo region (Sandra Saude (Instituto Politécnico de Beja, Pt) |
| 11h40 | Forgiveness: a Colour of Resilience in Partner Relationships - Joris Dewispelaere (Odisee) |
| 12h15 | Taking a Break: Resilience for Caregivers - Caroline Damman (Odisee) |
| 12h45 - 13h45 | Lunch and meeting with the researchers |
|   |   |

Location:

Campus Schaarbeek

Huart Hamoirlaan 136, 1030 Brussels (10' walking from Schaarbeek railway station)
Multilingualism Day on April 25th
Traditionally, Odisee celebrates the importance of embracing, stimulating and appreciating multilingualism in higher education on the Odisee Multilingualism Day during the International Week.
A keynote on CLIL
Content and Language Integrated Learning (CLIL) is no longer an 'experiment' in Flemish secondary education. More than 150 schools have already introduced CLIL. That number is growing steadily, despite the challenging application procedure and the fact that the introduction of CLIL does not generate any additional resources. By learning in another language - German, English or French - pupils develop competences in both the subject and the target language, in addition to the competences they acquire through regular language classes. A CLIL pathway does not detract from the curriculum goals of the non-language subject. There are neither fewer nor different educational goals. Higher education can greatly influence the desired linguistic outflow competences by organising CLIL in many more study programmes and subjects and doing it better, thus enabling students to begin employment more linguistically competent.
In this keynote, you will learn more about the who, what, where, when, why and how, and you will be able to ask questions and express any concerns. Together we CLIL?
About Dilys Vyncke
Dilys Vyncke works as pedagogical advisor for CLIL in secondary education and is CLIL coordinator for GO!, the Flemish community educational network. She gives in-service training, supports headmasters when introducing CLIL in their schools, stimulates subject-specific networks and supervises novice CLIL teachers on the classroom floor. In addition, she is a member of the advisory committee that approves CLIL applications in Flanders and co-organises the prestigious annual Flemish CLIL study day across all educational networks. Her enthusiasm, expertise and more than 20 years of experience as a pedagogical adviser in foreign languages/CLIL mean that she is also often asked to join steering groups with regard to educational policy and practice-oriented scientific research. Dilys will deliver a keynote especially for us on 'CLIL: good practices and lessons learned for teacher training/higher education'. The content is meant to encourage teachers who are curious about CLIL but have not yet taken the plunge and students who would like to take classes in a foreign language in the future.