Study Costs
How to pay for your studies
Every programme has its specific study costs.  Both the Flemish Community and the Social Services' Office  try to help students through their studies  with as little  financial worries as possible. STUVO's Social Services' Office will gladly help you find your way around the various options to keep your studies affordable. You may be entitled to a study grant from the Flemish Community or you may pay your tuition fee in installments.
You can contact the Social Services' Office if you have questions about study costs and the eligibility for a study grant, but we can also answer questions about your rights and duties as a student in Belgium, e.g. if you have questions concerning the legislation of working as a student in combination with your studies.
Below you will find different information and possibilities concerning the study costs at Odisee. Perhaps you are not eligible for all of the different options, this depends on your nationality, the reason of your stay in Belgium and whether you are a degree-seeking student or an exchange student.
If you cannot find the answer to your question, do not hesitate to contact the Social Services' Office on your campus for detailed information. We will be happy to help you and will treat your question confidentially. You can drop by during opening hours. If you prefer to come at another time, please make an appointment by e-mail or online or contact us by telephone. You will find the contact details of the Social Services' Office on your campus at the bottom of this page.
Tuition fees
Tuition fees for higher education are the enrolment fees you pay to be allowed to study. The exact amount you pay depends on various factors:
whether you meet the financial requirements set by the Department of Scholarships ('afdeling Studietoelagen') of the Flemish Community  to qualify for a study grant and therefore also a reduction of the tuition fee;

the number of credits you enrol for (only if you are eligible for a study grant or almost);

the balance of your learning credit ('leerkrediet') (only for students who are not eligible for a study grant).
Programme-specific costs
There are additional costs involved when you start a programme as well as your tuition fees; there's the costs of your text books, equipment you need to buy for your work placement, costs you need to make for your bachelor's thesis, etc.
At this university college, we monitor the costs per programme for both the associate degree programmes and the bachelor's programmes.
Do you need a laptop and software?
If you're a student at Odisee, you will need a laptop for a lot of programmes, especially now, in these digital times. But don't worry, we will gladly help you in your search for a suitable laptop.
And we also have deals on the software you need for your programme.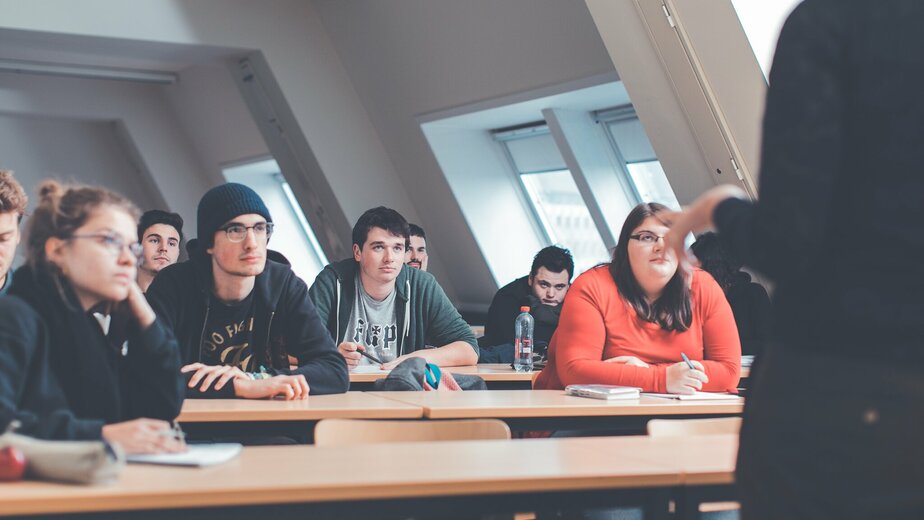 The study grant
The study grant is a form of financial support from the Flemish Community which you receive to help pay for your studies. The right to a study grant automatically entitles you to the scholarship rate for your tuition fee.
You are entitled to an allowance from the Flemish Community if you meet the three requirements: the nationality requirements, the financial requirements and the educational requirements.
Child benefits/'Groeipakket'
Depending on where you live, you will receive a 'Groeipakket' (Flanders) or allocations familiale ('child benefits') (Brussels).
You are entitled to child benefits/'Groeipakket' if you are a student up to and including the month in which you become 25 years old, on the condition that you are enrolled and remain enrolled for at least 27 credits during the whole academic year with a diploma, credit and/or exam contract.
Odisee will not fill in any documents in order to obtain child benefits in Belgium. The organisation charged with the payment of the child benefits, can automatically check the number of credits you have registered for in the Database of Higher Education once your ISP (individual study programme) is approved.
Extra (financial) assistance
You can also contact the STUVO Social Services' Office if you need additional (financial) assistance. In principle, we only intervene in the study costs.
an advance on the study grant from the Flemish Community

payment in installments of tuition fee

a student loan from the Social Services' Office (only in exceptional cases)

an (additional) financial allowance from the Social Services' Office

the Social Grocer ('Sociale Kruidenier')

assistance from other funds

free and anonymous helpline in Brussels
Payment in installments
Are you having a hard time paying your tuition fees in one go?
If you are, you can request a staggered payment of your tuition fee. Please apply for the installment scheme as soon as you receive the invoice for your tuition fees. You will need to send an e-mail to the staff at the Social Services' Office of your campus to get a confirmation of the payment in installments.
Students' legal status
As a student you have a lot of rights, but also a number of duties in Belgium. If you have any questions about child benefits, taxes, working and studying, your parents' obligation to support you or any other socio-legal issues, you can get in touch with the Social Services' Office on your campus.
We can also advise you on other matters, such as combining studying and working or studying with an unemployment benefit or subsistence income from the OCMW/CPAS [the Public Centre for Social Welfare].
If you have a question about a topic not listed here and you do not know who can help, no problem.  We will always try and help you as best we can or we will refer you to the right authority or organisation.
You can find more detailed information on the website 'Centen voor Studenten'.