Study costs
Financing studies
Every programme has a price tag. Both the government and social services department do everything in their power to allow you to study without financial worries. The social services department of STUVO+ will be happy to inform you about the different possibilities to keep your studies affordable. You may be entitled to a scholarship from the Flemish government or you may be able to request a payment in installments of your tuition fees.
You can contact the social services department with questions about study financing, but also if you have questions about your rights and duties as a student. We will be happy to help you with information about child benefit, working in combination with your studies, your parents' maintenance obligation, questions about studying while retaining your unemployment benefit, training vouchers, etc.
On this page we give you an summary of the different possibilities. If you don't find an answer to your question, please contact one of the employees of the social services department at your campus. They will be happy to help you and your question will be treated with discretion. You can drop by during the opening hours. If you prefer to come at another time, make an appointment via e-mail or online. Of course you can also call them. You can find the contact details of the social services department at your campus at the bottom of this page.
Study fee
The college tuition fee is the registration fee you pay to be allowed to study. The exact amount you pay depends on various factors:
Whether you meet the financial conditions of the Scholarship Department to determine your entitlement to a scholarship;
the number of credits you register for (only for non-scholarship and near-scholarship students);
The balance of your learning account (only for non-scholarship students).
Training specific costs
Besides the registration fee, there are also additional costs connected to a programme. Think of the costs for your study books, supplies you need to buy for your internship, costs you need to make for your bachelor's thesis, etc.
We monitor the costs per programme for both the graduate and the bachelor programmes at our university college.
 
Need a laptop and software?
As a student at Odisee, you need a laptop for a lot of courses. Especially now, in these digital times. But don't worry, we will gladly help you in your search for a suitable laptop.
And we also have an offer for the software you need for your studies.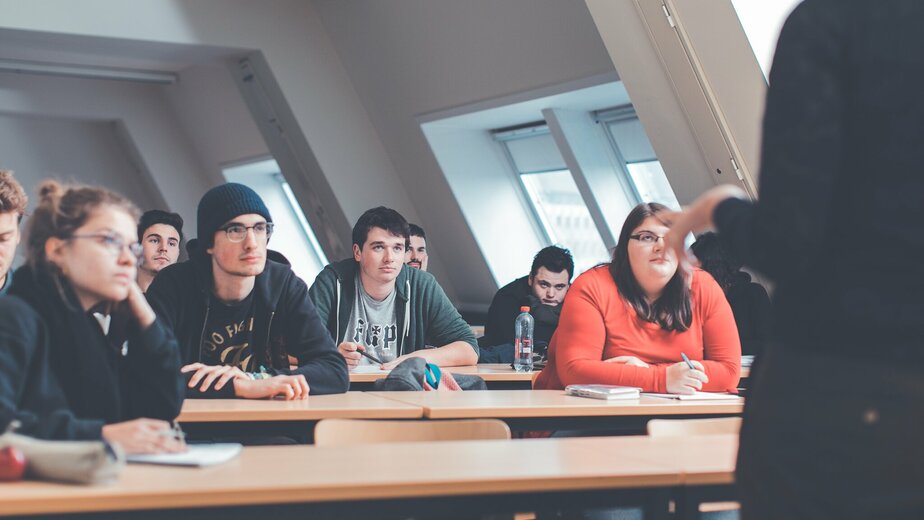 Scholarship
The scholarship is a financial support from the Flemish government which you receive to help pay for your studies. The right to a scholarship automatically entitles you to the scholarship rate for your tuition fees.
You are entitled to a scholarship from the Flemish government if you meet three conditions: the nationality condition, the financial condition and the educational condition.
Child benefit / growth package
Depending on your place of residence, you will receive a growth package (Flanders) or child benefit (Brussels).
You are entitled to child benefit/growth package as a student up to and including the month in which you turn 25, on condition that you are enrolled for at least 27 credits during the academic year and remain enrolled with a degree, credit and/or exam contract.
The number of credits taken is sent to your paymaster as soon as your ISP is approved.
Extra (financial) support
You can also contact the STUVO+ social services department for additional (financial) support.
an advance on the tuition fee
payment in installments of tuition fees
a student loan from the social services department
an extra financial allowance from the social services department
the social grocery store
fund support
free and anonymous helpline in Brussels
Payment in installments
Are you having a hard time to pay your tuition fees in one go?
Then you can apply for a payment in installments. Apply for the payment in installments as soon as you receive the invoice for the payment of the tuition fees. You always have to apply for a payment in installments via e-mail to a staff member of the social services department of your campus.
The Student Status
As a student you have a lot of rights, but also a number of duties. Do you have questions about child benefit, taxes, working and studying, the obligation of your parents to support you or other social legal issues? Then you can come to us.
We can also advise you on other matters, such as combining studying and working or studying with an unemployment benefit or living wage from the OCMW.
Do you have a question about a topic that is not listed here and you do not know where to turn? No problem at all! We will always try to help you as best we can or refer you to the right authority.
A wealth of information can be found on the website 'Centen voor Studenten'.
Neem contact op met onze Brusselse collega's
Neem contact op met onze Aalsterse collega's
Neem contact op met onze collega's in Dilbeek
Neem contact op met onze Gentse collega's
Neem contact op met onze collega's in Schaarbeek
Neem contact op met onze collega's in Sint-Niklaas