Register for the open day - April 22, 2023
On Saturday, 22 April 2023 from 9.30 to 15.00, professors and the admissions department will be present to show you around, answer your questions and let you flip through some course materials.
There are two ways to experience our open day. If you live in Belgium or you're able to come to Brussels for a day, you can join the open day on campus.
There's also an online open day to join if you live abroad. It's important to us that everyone has the opportunity to ask questions about the programme. The link will be sent to you when you're registered.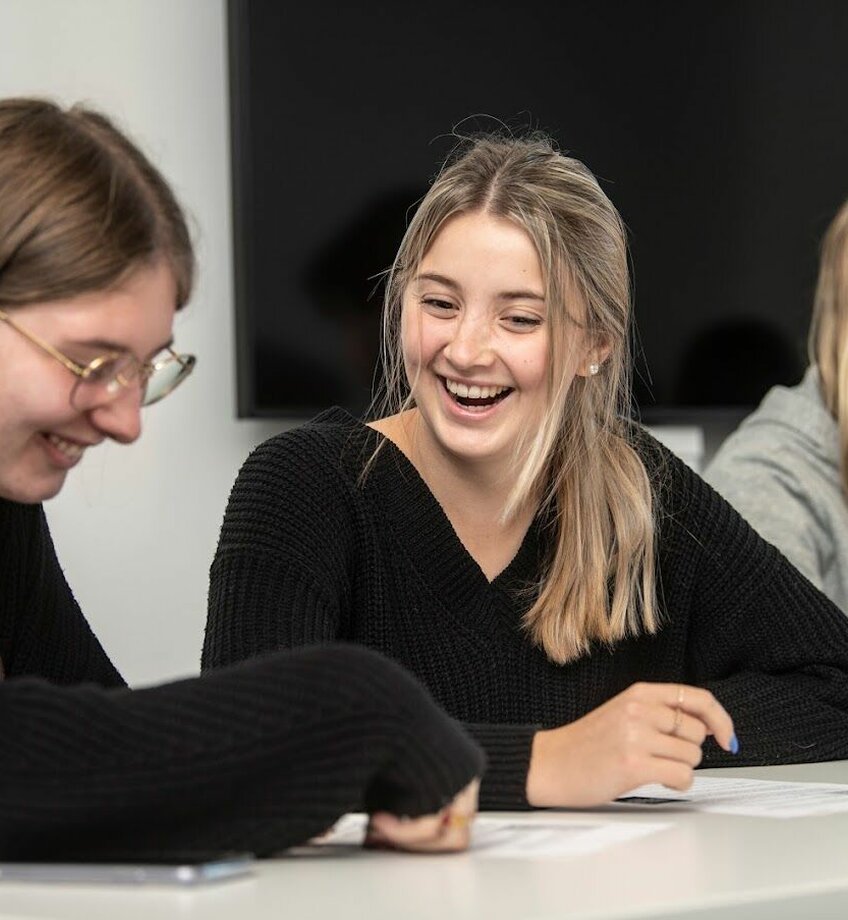 Would another date work better for you?
Our next open days are Saturday June 24 and September 9 from 9.30 to 15.00. Every open day we give you the opportunity to join online or on campus.
Fall in love with our Bachelor of Business Management
Major marketing companies are constantly looking for spirited commercial staff or marketing people. Are you flexible? Do you feel that you have a commercial talent and good communication skills? Do you have a keen interest in the exciting world of marketing and communications, distribution, sales, event management and international business? Then you will love our Marketing Major.
Welcome at Odisee University College, welcome in Brussels!
Odisee offers 25 professional Bachelor degree programmes and 2 Bachelor-after-Bachelor programmes in 6 fields of study: Biotechnology, Commercial sciences and business studies, Education, Health care, Industrial science and technology and Social and community work. Odisee Campus Brussels is easily accessible by public transport, and all campuses reasonably priced sandwiches, drinks and snacks. Choosing Brussels as your student city means choosing an exciting mix of activities and relaxation.