Disability
Studying with a disability can present additional challenges. Together with you, we will examine where you are experiencing difficulties and whether you are eligible for a special status.
Students with a special status of disability are entitled to a number of educational and/or exam facilities. These support measures will be granted in consultation with you and the program.
Do not hesitate to contact the disability officer of your program if you think you may be eligible for this. You can ask him all your questions and discuss your situation.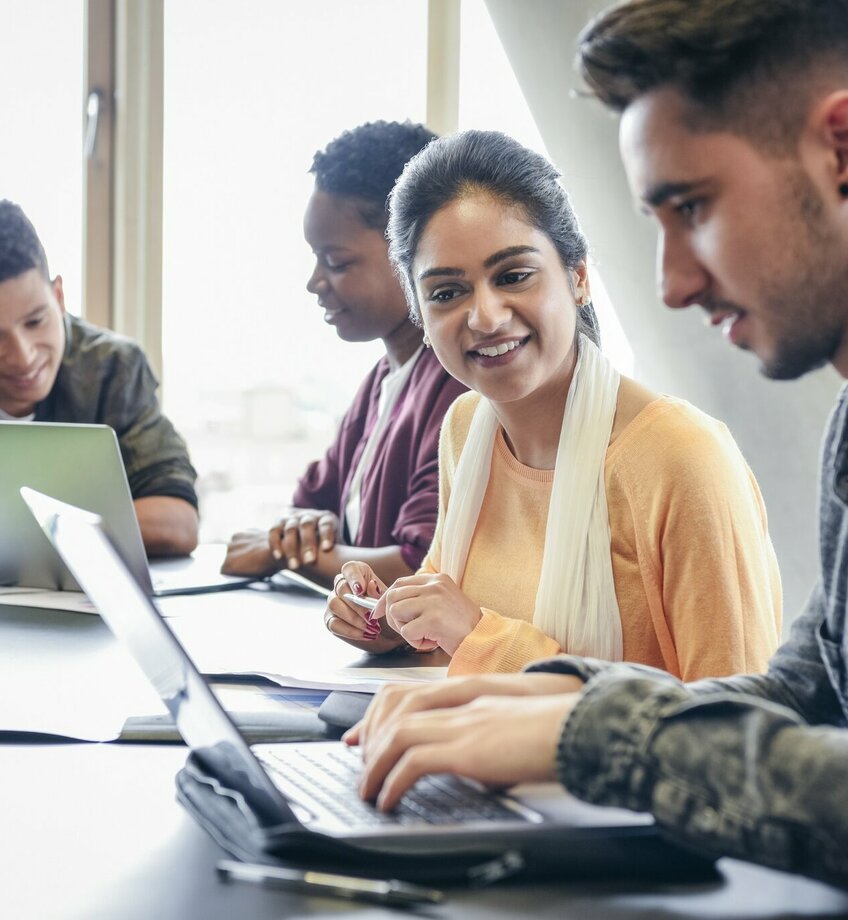 Disability student status
For whom?
The disability student status can be granted to students with:
a learning disability (e.g. dyslexia, dyscalculia);
a long-term physical or mental illness;
a concentration disorder (e.g. ADD, ADHD);
An autism spectrum disorder;
an auditory, visual or motor skills impairment.
If you are unsure whether you are eligible for this status, contact the disability officer. He will be able to clarify things for you.
Application, deadlines and necessary documents
If you think you are eligible for the disability student status, contact the disability officer
before 15 October for the first semester(before 10 October for dyslexia or dyscalculia);
before 21 March for the 2nd semester.
Important:
you need specific care;
certain campus infrastructure needs to be adjusted;
certain learning resources (courses, teaching materials) need to be adapted;
do you expect not to be able to participate in all parts of the curriculum (as described in the year program);
do you have any questions about the feasibility of your study programme?
Please contact the care coordinator before enrolling.
Inclusion coach
The inclusion coach offers individual coaching tailored to your needs and works directly with you in your personal growth process. In frequent individual counselling sessions, the support is aimed at both strengthening study skills and monitoring and promoting social-emotional wellbeing.
You can use the individual coaching for different aspects of your student life:
Introduction: to teachers, fellow students and/or internship
Study skills: study method, planning and organisation of your studies, problem-solving ability, self-management, etc.
Social-emotional wellbeing: finding your way in college, student life, feeling good in a new environment, self-confidence, placing events in context, ...
Communication: contact with professors and fellow students, asking for help, discussing obstacles, taking initiative, ...
Psycho-education: insight in own possibilities and limitations, ...
Inclusive exam facilities
Within the framework of a broad basic care, 6 examination facilities are guaranteed to every student:
extra time (1/3) in case of a written exam
extra preparation time for oral exams. This does not apply to practical exams without preparation time.
having examination questions read out to you
language will only be taken into account for the evaluation if correct use of language (e.g. correct spelling) is included in the ECTS sheet of the OPO
use of a simple pocket calculator for basic operations (unless this is a core objective of the course)
permission to eat and drink something small during the exam (e.g. dextrose, small dry snack).
It is possible that these facilities are sufficient for you to cope with any difficulties, and that you will not need to apply for a special statute.
Do you still have questions?
Not sure if you qualify for the disability student status? Do you want to know what the possible facilities are? Do you have any questions about the feasibility of studying in college with a disability?
Then be sure to contact the disability officer of your campus.