Foute studiekeuze gemaakt?
Twijfel je nog steeds of je de goede studiekeuze hebt gemaakt? Geen nood! Veel studenten zitten met die twijfel en dat is vooral geen reden tot paniek. Wat je wel moet doen is zo snel mogelijk aan de alarmbel trekken en proberen te heroriënteren, met de nodige begeleiding. Zorg er wel eerst voor dat je zeker weet dat je niet op de juiste plek zit en neem geen overhaaste beslissingen.
👉 Om je te helpen stelden we een handige checklist op!
Want als co-hogeschool pakken we samen met jou je studie(keuze) aan – daarvoor staat de 'co' ook in de naam!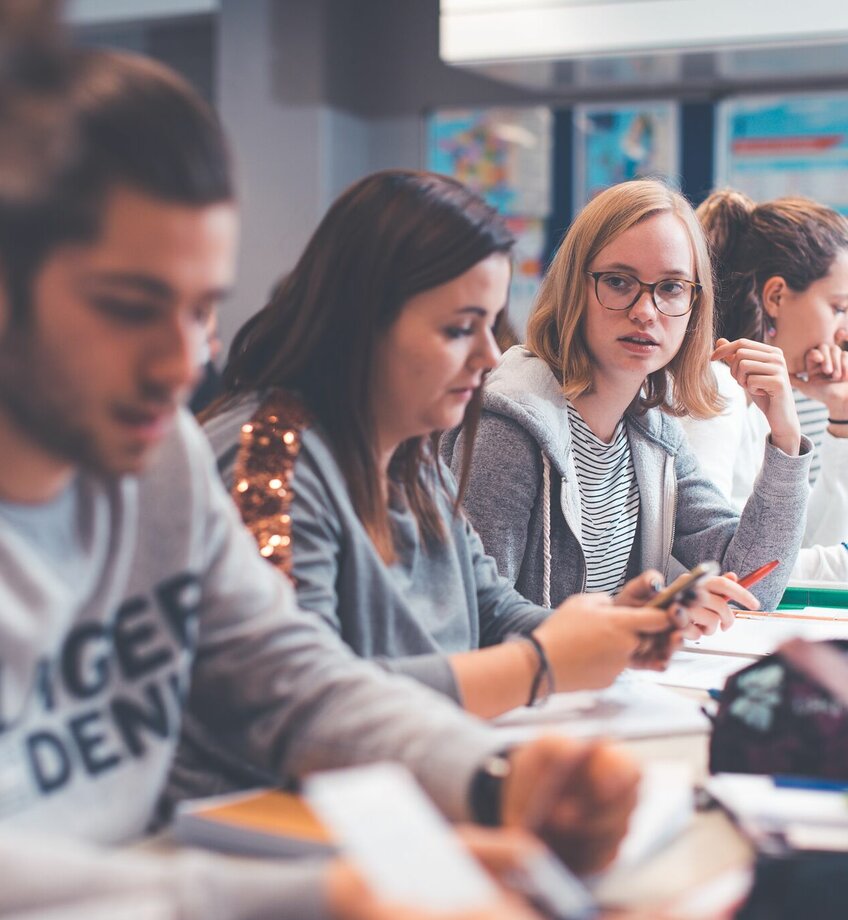 Checklist juiste match
Welke signalen wijzen op een mismatch tussen jou en je opleiding? Antwoord je (meer dan) vier keer ja op deze vragen? Dan overweeg je best een studieswitch! 
Ga je met tegenzin naar de lessen? Bij elke studie heb je vakken of opdrachten die je minder graat doet, maar je moet over het algemeen wel met plezier naar de les gaan.  

Ga na wanneer je precies begon te twijfelen. Ben je tijdelijk ontevreden of ben je echt al een lange tijd niet gelukkig met je studiekeuze? Als je al vanaf het begin van het semester ongelukkig bent is dit een signaal dat je misschien moet veranderen van studierichting. 

Kijk je er naar uit om je carrière in die richting te starten of zie je jezelf totaal niet in de sector van je studie werken? In het laatste geval is de kans groot dat jij een studie hebt gekozen die niet bij je past.  

Kun je niet goed uitleggen waarom je voor de richting hebt gekozen? Dan zit je waarschijnlijk niet op je plek. Wanneer je iets doet wat je graag doet en je echt interesseert, praat je er namelijk vol passie over.  

Ga terug naar het moment waarop je voor je opleiding koos. Wat was toen je motivatie? Koos je voor die richting omdat je dacht dat je er veel geld mee kunt verdienen, omdat vrienden die richting kozen of omdat je ouders wilden dat je die opleiding volgde? Dan koos je je studie niet om de juiste redenen.
Hulp nodig bij je studieswitch?
Aarzel niet om je vragen te stellen aan onze studieadviseurs, zij helpen je graag verder.