The Reading Scan 2.0: towards a sustainable reading policy
In the project The Reading Scan 2.0, we are developing a reading scan, a digital tool to support primary school teachers in strengthening their reading education. After all, recent research results indicate a decline in reading skills and reading motivation of pupils at all levels of education (PISA, 2018, PIRLS, 2016). With 'De Leesscan 2.0', we want to help school teams and pedagogical supervisors on their way to a sustainable reading policy based on a targeted analysis of the starting situation with concrete, tailor-made tips. Furthermore, we expose what Flemish schools themselves indicate as needs and challenges in their reading education.
If you want to know more about the reading scan or reflect on the current state of your reading education, take a look at www.leesscan.be.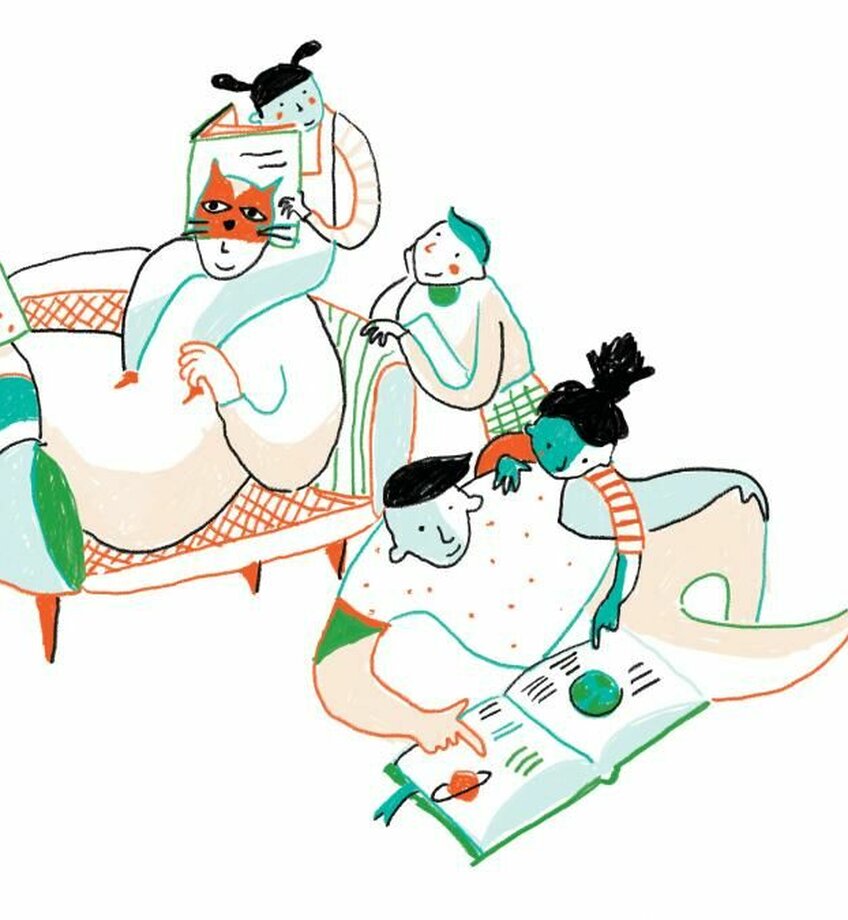 Financiering
PWO (practice-oriented scientific research)
Reading is a key skill in education and society. However, recent PIRLS, benchmarking and PISA results have shown that there are still too many children and young people who do not read well enough and who do not enjoy reading. Principals and teacher teams indicate that they want to reverse this trend and turn all their pupils into proficient and motivated readers. They want to develop a reading policy, but do not always know how to start.
In cooperation with the Taalunie (Language union), AP University College, Ghent University, Iedereen Leest (Everyone Reads) en Stichting Lezen (Reading Foundation) a digital reading scan was developed within the research project 'De leesscan: beter en liever leren lezen' (2019-2021) to help school teams on their way to a reading policy plan. The reading scan is a reflection tool at school level to map out the reading policy. However, the development of the reading scan is only the first possible step in a process of change. With the project The Reading Scan 2.0, we want to stimulate schools and school counsellors to approach this change process as systematically as possible.
We develop more in-depth guides for teachers tailored to the differences between nursery and primary education. Thus, in addition to a reading scan at school level, we also focus on individual reflection at teacher level. The in-depth guides do not only offer opportunities for reflection for teachers. They are also inspiring to set up concrete goals and actions for a reading policy plan.

Through qualitative data from in-depth interviews, we optimise the in-depth guides and map the needs of educational teams more concretely.

We support the teaching of reading at teacher and school level by using the results of the reading scan to provide specific tips and inspiring examples of practice in cooperation with the steering group.

In cooperation with the research group Language, Learning, Innovation of Ghent University we investigate, based on factor analyses, which factors can be determined within the reading scan at school level.

Based on an analysis of the quantitative data provided by the digital reading scan, we uncover the perceived needs and questions for the reading policy of Flemish schools. In this way, we stimulate school counsellors, teacher trainers and further education centres to offer more targeted professionalisation trajectories based on practice-oriented research.
Our partners
AP Hogeschool, Universiteit Gent, Iedereen Leest, Stichting Lezen en de Nederlandse Taalunie