Activate accounts for Staff
You will receive an e-mail message for the activation of your Odisee account. This e-mail contains your account name and your temporary password.
Now follow the steps below to activate your account.
Step 2
Enter your Odisee e-mail address and click on Next.
Step 3
You will be redirected to an Odisee login page.
Enter your temporary password and click on Log in.
Step 4
You will be notified that more information is needed to complete the account activation process
Choose Next.
Step 6
You will get another message that you need the'Microsoft Authenticator' app, choose'Next'.
Without this app, you can't continue. See step 5 to install it.
Choose Next here too
Open the Authenticator app on your smartphone and choose'Add account
Choose'Work or School account
On the next screen you choose'Scan a QR code
You now scan the QR code on your computer screen, the account is added to the Authenticator app and you choose'Next'.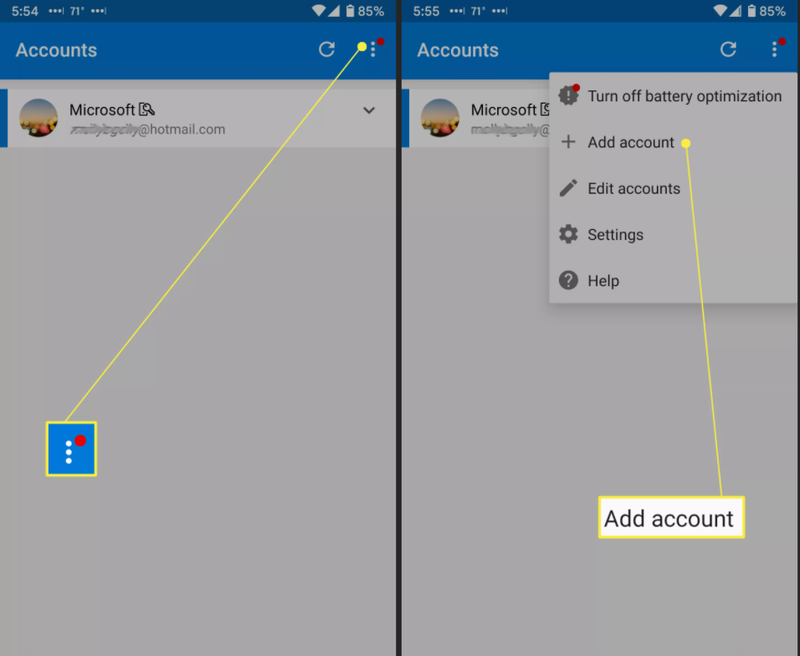 You will now see the following window on your computer. At the same time a request is sent to the app on your smartphone which you have to approve or the registration cannot be completed.
If you have approved the application in the app on your smartphone, you will now see a confirmation on your PC that the application has been approved.
Step 10
You have now linked the app on your smartphone to your account! You have registered security info!
You can now use this method for a 2nd factor. Now that the security info has been successfully registered, choose 'Done'.
Step 11
You must now set your new password.
At 'Current password' you choose the temporary password you received by email. Finally you click on Log in.