Counseling
Being at university is not always plain sailing. Sometimes, you get 'stuck' at a certain point: you might be unhappy with how your programme is working out, with your choice of programme or with yourself even... Remember, you don't have to deal with it alone! Our staff members are always available if you want to talk about your worries or problems. Talking about it with an expert outsider is often the first step towards a solution for a problem that at first seemed insurmountable. Here is a list of the various options there are for counselling.
Study advice
Perhaps you're hesitating between two programmes and daren't trust yourself to make the right decision. Or perhaps you're wondering whether you've actually made the right choice when it comes to your studies. Maybe you simply have no idea what you want and you'd like the chance to explore your own talents, strengths and weaknesses. If you're worrying about any of these matters, you can get in touch with a student advisor for an informal talk.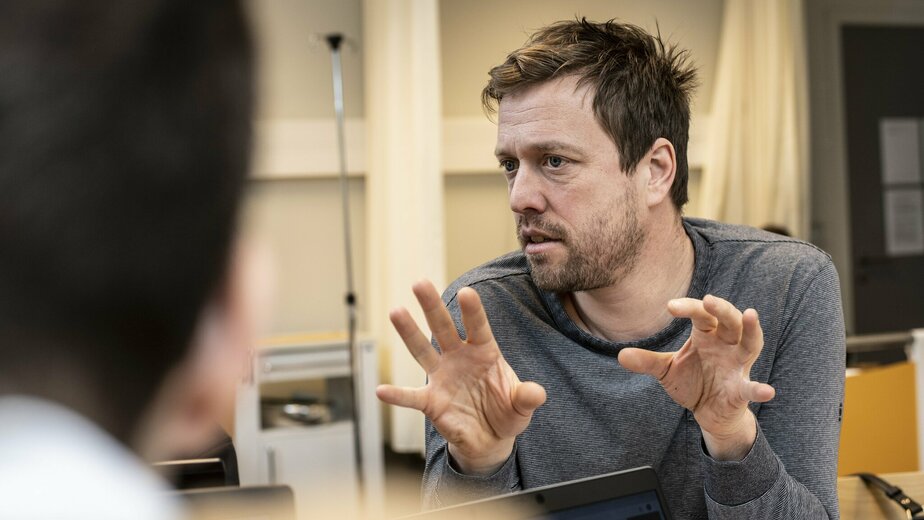 Learning-path coaches
A learning-path coach is a lecturer from your programme or the head of your faculty. He or she can help you if you have questions about your programme. That could be anything from simply providing specific information about the programme in question or helping you discover and set out a course for your studies that suits you best.
The O-statuut
Do you have extra educational needs and did you already get increased care in the past? Do you have a specific diagnosis? Together we look at where you experience difficulties and what possible adjustments could be helpful. For this, you can apply for an O-statuut, where the O stands for 'Ondersteuning', which means 'support' in Dutch.
Psychological counseling
Would you like to talk to someone about personal problems? Do you need help dealing with performance anxiety or procrastination? Or perhaps you'd like some advice on how to improve your study skills or some help with drawing up a study schedule. If you need help with any of these matters, get in touch with one of our student counsellors. You can talk to them free of charge.
Ombuds service
The ombuds service protects your rights and duties - which you can read about in the Education and Exam Regulations -, helps with your questions, provides any information you need, and mediates, if necessary, if you have a problem interacting with a lecturer. If a problem arises in the run-up to, or during, the exams, please contact the Exam Ombuds Service.
Transgressive/inappropriate behavior
At Odisee, we will not tolerate any kind of inappropriate behaviour at all. If, despite this warning, we observe any such behaviour, the matter will always be treated seriously and dealt with immediately.
Cloudversion Alinea & Web2Speech
Every Odisee student can use Alinea in the Cloud.
Alinea in the Cloud is a smart text tool that allows you, among other things, to have texts read aloud, use word prediction, spell check, look up words and read and write in your digital books and pdf documents. You can also use the program as a study aid: you can mark texts and make summaries. There is support in 4 languages: Dutch, French, English and German, with automatic language recognition and matching voices.