Postgraduate Course Clinical Animal Behaviourist
The role of a Clinical Animal Behaviourist includes the application of the science of companion animal behaviour and welfare, with an emphasis on conducting consultations including a broad range of types of problem behaviours. This role focusses on the process of determining the underlying causes of problem behaviours and devising and implementing a behaviour modification program.
I want to subscribe for this course!
What does the caseload of a Clinical Animal Behaviourist include?
The case load of a Clinical Animal Behaviourist includes behaviour problems originating from:
Normal species-specific behaviours: Being behaviours which are considered normal from the animal's perspective but are seen as inconvenient by owners or individuals in the animal's social circle.
Normal coping behaviours: Being behaviour problems resulting from normal attempts of an animal to adapt to and cope with living in a less-than-ideal social or non-social environment.
Learning deficiencies: This includes behaviour problems resulting from either a lack of learning experiences or inappropriate learning experiences.
In addition, the case load of a Clinical Animal Behaviourist includes:
Abnormal behaviour: Abnormal behaviour refers to behavioural and emotional responses that are considered abnormal when they are too intense, prolonged, frequent, or when they occur without an appropriate triggering stimulus. The context in which these behaviours occur is essential for determining their abnormality.
Behaviour problems linked to medical conditions or processes (as diagnosed by a qualified veterinary surgeon): This category involves problem behaviour that result from medical conditions, such as discomfort, pain, illnesses, and disruptions of the nervous system, underlying or contributing to the display of problem behaviour.
Clinical Animal Behaviourists possess expertise in understanding the connection between medical conditions and behavioural changes. In specific cases, addressing behavioural issues may involve using medication or other veterinary-prescribed products to promote the animal's well-being and support the behaviour modification plan. Clinical Animal Behaviourists are qualified to evaluate whether medication or veterinary-prescribed products could be beneficial to be incorporated into the behaviour modification process but are not qualified to prescribe medication if they are not a veterinarian themselves. They collaborate closely with veterinary professionals who play a vital role in diagnosing, ruling out, and treating medical conditions as potential underlying causes of behaviour problems. Since only veterinary surgeons have the legal authority to prescribe medication, the veterinarian is responsible not only for diagnosing and addressing medical causes but also for implementing and supervising the medication aspect of a treatment plan.
Clinical Animal Behaviourist
Assets
Worldwide and online:
Wherever you live in the world, you are welcome to join this course. The course is offered online providing the flexibility to study at your own pace and convenience. Study anywhere, anytime!
Expert instructions:
Learning from international leading experts in the field.
Interactive learning:
Opportunities for interactive learning through discussions, workshops, peer-to-peer engagement, and individual tutoring sessions.
Supportive community:
Connection to a network of fellow students, instructors, and professionals in the field.
Evaluation and assessment:
Regular assessments and feedback to monitor your progress and understanding.
Become a Clinical Animal Behaviourist
This two-year postgraduate programme, worth a total of 60 credits, is dedicated to the study of dog and cat behaviour and welfare.
Each credit corresponds to approximately 25 to 30 hours of study. The first year encompasses modules 1-2-3-4, equivalent to 27 ECTS, while the second year encompasses modules 5-6-7-8, totaling 33 ECTS.
If you prefer, it is also possible to extend the programme over three years. In such case, get in touch with the course coordinator Heidi Poelman to discuss this option.
Online workshops
The workshops aim to translate theoretical knowledge into practical scenarios, equipping you with the crucial skills required for success as a Clinical Animal Behaviourist.
In the first year, you will work under the guidance of your tutors to enhance your abilities in interpreting animal behaviour, as well as in animal handling and training skills.
In the second year, the focus shifts towards conducting behaviour consultations. You engage in case studies to practice your skills in history taking, formulating behavioral diagnoses, and constructing effective and feasible behaviour modification programmes. You will participate in several guided counselling sessions and receive individual feedback for sessions you conduct.
Course content
Discover the programme objectives and what knowledge and skills you will acquire in each module. You can read more on the content of each module in the ECTS-files by clicking on the module title.
Entry requirements and language
The entry requirements involve having a bachelor's diploma.
All lectures, assignments, exams, and workshop days are in English. Proficiency in both active and passive comprehension of the English language is vital.
Upon successful completion of the course, you will be entitled to append the credentials "PG DIP CAB" to your name.
When seeking to further develop your expertise for a specific role opting for an academically accredited course is highly advantageous. It ensures that you receive a well-rounded and credible education, leading to better career prospects and the ability to provide high-quality services in the field of animal behaviour and welfare for several reasons:

Quality assurance: Accredited courses have undergone a rigorous evaluation process to ensure they meet specific standards of quality and effectiveness. This ensures that you receive a high-quality education.
Credibility: Completing an accredited course provides you with a recognized qualification, which can enhance your credibility and reputation as a professional in the field.
Comprehensive curriculum: Accredited programmes typically follow a well-structured curriculum that covers essential topics and provides a broad and in-depth understanding of animal behaviour and welare and related subjects.
Access to resources: Accredited courses have access to resources such as libraries, free access to online scientific journals, and research materials, which can be invaluable for gaining a deeper understanding of the subject.
Professional recognition: Many professional organisations and employers prefer candidates with qualifications from accredited programmes. It can make it easier to obtain certifications and find employment in the field.
Continued learning: Accredited courses provide options for continuing education and professional development as the acquired academic credits are internationally recognized.
Ethical and responsible practices: Accredited programmes emphasize ethical considerations and responsible practices, which are crucial in the field of animal behaviour and welfare to ensure the quality of life of animals.
How do we assess your knowledge?
To assess whether you meet the academic requirements of the course you submit written assignments, practical assignments and participate in online multiple choice and oral exams. The assessment method per module is specified in the ECTS files.
Certificate
After successful completion of the course you will receive a Postgraduate certificate in Clinical Animal Behaviour of Odisee University of Applied Sciences. This certificate is an academically recognized qualification.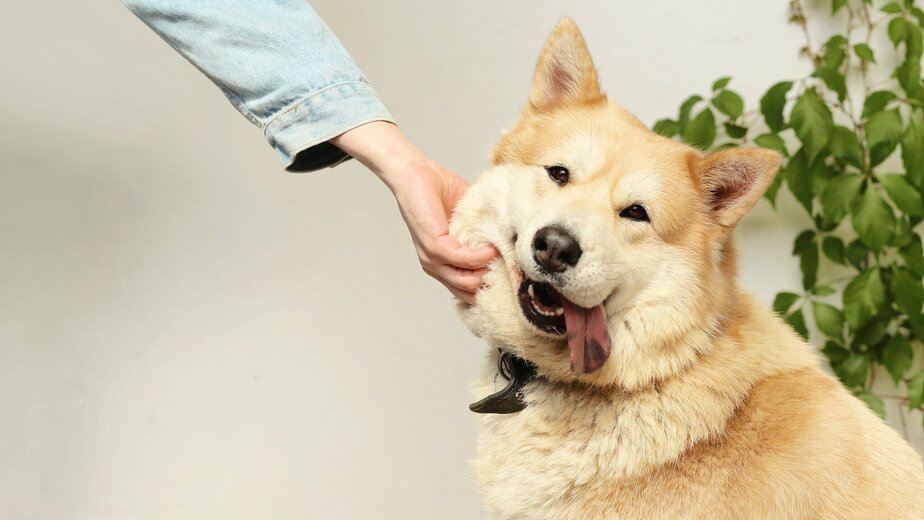 ​​​​​​​Accreditation
This course is accredited by the SPPD (Platform professionele diergedragsdeskundigen) for cats and dogs.
Practical info at a glance
When, where, tuition fee, contact person? You can find all practical information here.
If you wish to apply for an exemption based on previously acquired qualifications (PAQ), please follow the steps outlined below:

Compile a portfolio that includes the following documents:

A copy of your diploma (if it has not been submitted previously).
For each module for which you are seeking an exemption:
Written evidence demonstrating your mastery of the module's content, including your grade and the year in which you completed the module.
A copy of the ECTS-file for the module you have already completed (in English, Dutch, French, or German).
A copy of the course syllabus or outline of the module.

Submit your portfolio by no later than the 2nd of September 2024 to: adinda.sannen@odisee.be

The programme coordinator will evaluate your application. You will receive an email notification regarding the outcome of your request before the 23rd September. If your request is approved, you will be granted the exemption.
Online info sessions
We host virtual information sessions on MS Teams at the following dates. To attend, please register for the info session using this link. You will receive the Teams link one week prior to the session.
5th February 2024 - 8 PM CET

6th May 2024 - 8 PM CET

6th June 2024 - 8 PM CET

22nd August 2024 - 8 PM CET
I learned so much in this course. The workshops were very useful, the theory was clear and good to study on your own and you often received thorough feedback. It wasn't always easy to combine with my job: I was always working for my job or the course. This made it tough sometimes but I'm very happy I completed it and I'm ready to use my new knowledge and skills. I will soon start my own business as a cat behaviourist.
Margriet Elzinga (CAB 2018-2020)
At the age of 50, after an exciting career in hospitality, IT and marketing and 15 fulfilling years at home with my 3 children, I decided to go for my dream. My wish was to work with people and animals in a therapeutic context. This course changed my life. I admit that it was challenging at times trying to juggle family and deadlines, but my work/life experience and the valuable support from fellow students made it all possible. Discipline, careful planning and a good command of English are key concepts for this e-learning course. The notable academic level of the course establishes credibility and understanding when in contact with clients, vets and other professionals. I recently started my own companion animal behaviour counselling business. I enjoy every minute of my new life knowing that I will be able to make a difference in the lives of many pets and their owners.
Annika Mattson (CABW 2015-2017)
The online studying was for me excellent. It needs some discipline now and then but the deadlines helped to focus. The course is very thorough, students have to work hard for the assignments but I learned a lot. It was not easy for me to combine the study with our move to Canada but I am glad I finished the course and I started my business as Pet Counsellor here in Canada. It is still in start-up phase but I get a lot of positive reactions. I only do home visits as I believe that is the only way you can provide a good modification program.
Ingrid Van Overbeke (CABW 2015-2017)
Meet the course team
Meet the core staff for the programme listed below. In addition to our core team, we are privileged to welcome a range of guest lecturers and tutors who hold international recognition in their respective fields.
Heidi Poelman, MA
Jolanda Pluijmakers, PhD, CCAB, PG Dip CABC
David Appleby, MSc, CCAB
Contact us!
Do not hesitate to contact us should you have any questions on our program.
Follow our Facebook-page and/or our Instagram for regular information on our courses and on companion animal behaviour and welfare in general.
Convinced? Or still having questions?
Want to know more?
You can participate in an online information session where we will provide a comprehensive course overview and address any questions you may have. Follow this link to register for an information session.
Partner
This postgraduate course is a co-operation between Odisee and Davalon, Knowledge in Pet Coaching.
Follow us on our socials!
Follow our Facebook-page and/or our Instagram for regular information on our courses and on companion animal behaviour and welfare in general.
The links (symbols) below refer to the main pages of Odisee on social media.